It's that time of year when B Lab recognises the top-performing B Corps creating the greatest impact through their businesses. We are proud to announce this year's Best For The World 2019 Honorees!
What are Best For The World Honorees?Honorees are B Corps who are recognised for having the highest environmental, community, customer, worker and overall impact by earning a score in the top 10% on the B Impact Assessment. Find the details of how honorees are selected here.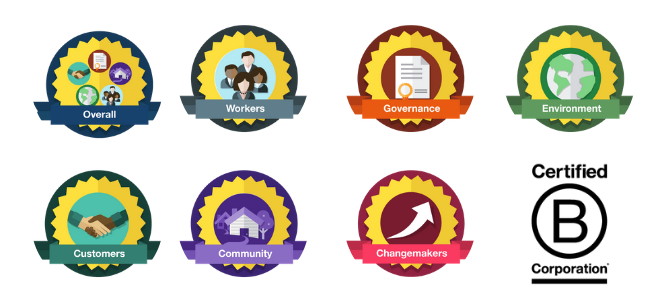 This year, there are 1052 companies globally that have been recognised, with 89 of those companies being from Australia and New Zealand. That is almost a third of the B Corp community from our region!
The Best For The World honorees, and the entire community of B Corps, are proof that competing not only to be the best in the world but best for the world is a winning strategy every day.
Certified B Corporations have been at the forefront of embedding impact and purpose within their business for more than a decade. They have been transparently and vulnerably sharing stories of their successes and challenges for others to learn from and build upon — a contribution that makes us proud and fills us with gratitude. Follow the stories we will be sharing on the Honorees across the next few weeks on B The Change.
B Lab is committed to uplifting Best For The World honorees year after year because they play a significant role in the shift to a more inclusive, regenerative economy.
Congratulations once again to the B Corps that have been recognised!